Sustainable Cooking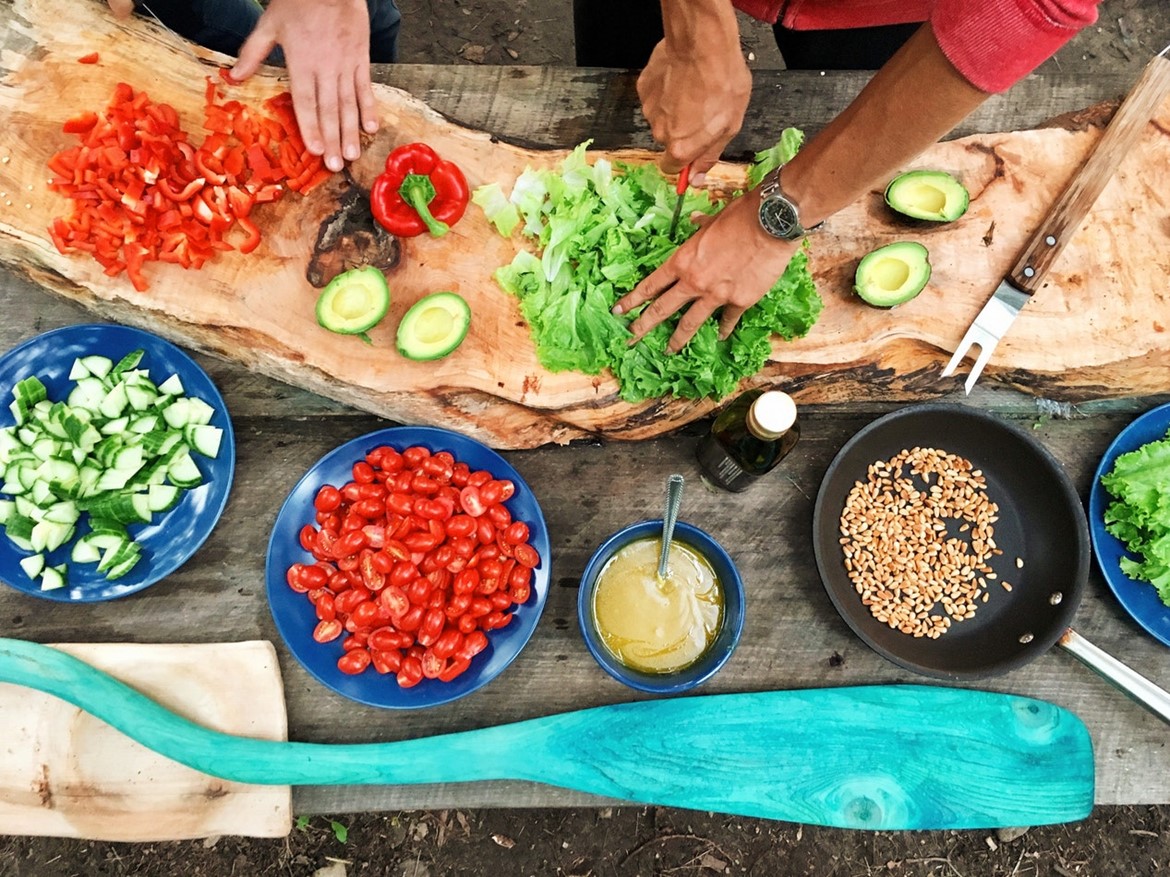 When talking about SDG2, we always talk about how to prevent world hunger and what can be done to save people from it. We talk about ways of helping people who don't have enough to eat and improving the access of all people to a healthy diet, but we rarely speak about one way that can also have a positive impact on ending hunger – sustainable cooking.
WHAT IS SUSTAINABLE COOKING?
What we eat and how prepare our meals greatly affects our health and our environment. By changing how we cook, we can contribute to achieving zero hunger world. We have to pay attention to a way how we prepare our food, what we eat, and what we do with the leftovers. Sustainable cooking is a way of preparing a meal in a way it benefits one's health, environment and, ultimately, the whole planet.
HOW TO COOK MORE SUSTAINABLY?
First of all, sustainable cooking starts outside the kitchen. The way food is produced is the biggest determinant of what type of impact it's having on the environment. If you always prepare the meat, no matter how sustainably you think you cook, you are going to have bigger impact on environment than someone who cooks less sustainably, but does not always prepare meat.
Secondary, when going to the grocery store, people should pay attention to only buy amount of food they will really use. Also, food from local farms and breeders is always better choice than imported food in stores, especially in the rural areas.
When it comes to what we eat, it is recommendable to eat less meat and more plants, especially seasonable fruits and vegetables. Meat production is main reason to greenhouse gas emissions, and adding more greenfoods to one's diet reduces freshwater withdrawals and deforestation. Fruits and vegetables are healthier for our bodies, as well as for the planet. Although fish is a healthy choice, we should pay attention to fish we eat – some fish species are overfished and their natural environment is jeopardised.
As for the cooking, if we want  to prepare our meals more sustainably, we have to take care of reducing use of electricity we do not need. Also, water is precious, so one should stop overfill their pans. It is more effective to start with small amount of water and then add more if needed. By preparing something sweet, it is better to use natural sugars, such as honey, stevia, maple and agave. It is also very important not to waste food – to check the fridge and use food that is close to expiration date, cook only what will be consumed, reuse leftovers, freeze fruits rather than let it rot, and buy smart – only the food we know we will use.
Food industry and its sustainability is everyone's responsibility and sustainable cooking has benefits for the whole planet. By making responsbile choices about food we buy and prepare, we can help guarantee world without hunger and equal access to food for all people.
 Author: Mirela Marković /IDOP
Related Posts: