Materiality of ESG issues takes center stage at US congress​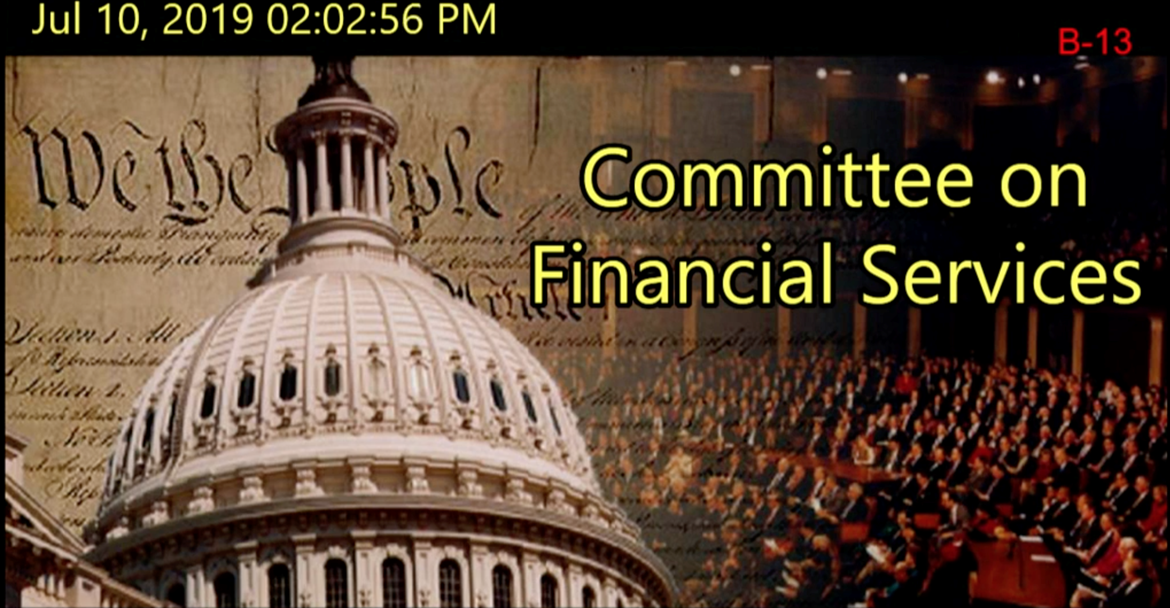 Blog published at: https://www.datamaran.com/blog/materiality-esg-us-congress/
Author: Marjella Lecourt-Alma
Wednesday 10th July 2019 marked the first ever congressional hearing on environmental, social and governance (ESG) issues in the United States.
Entitled "Building a Sustainable and Competitive Economy: An Examination of Proposals to Improve Environmental, Social, and Governance Disclosures," the hearing was held by the Subcommittee on Investor Protection, Entrepreneurship, and Capital Markets. It was chaired by Carolyn Maloney from the Democratic Party, Representative for New York.
Standardizing ESG disclosure
​
With evidence mounting that companies who perform better on ESG disclosures also perform better financially, investors are increasingly clamoring for improved disclosure. Indeed, Maloney named ESG "one of the most important topics in the markets right now." Although she felt this desire for disclosure represented progress, she added that "more must be done."
"ESG disclosures," Maloney argued, "often aren't as detailed as they should be," and because of the lack of a legalized framework, they're also "difficult to compare across companies." In order to standardize and embed disclosure that is comprehensive and consistent, she argued that the Securities and Exchange Commission (SEC) would need to establish standards on ESG disclosure that will apply to all public companies in the US. As such, the committee debated drafts of five bills that would require public companies to reveal more information on topics including climate policies, political expenditure, and human rights.
Disclosing on climate change
he hearing was attended by a number of leading figures in the sustainability arena, who shared their perspectives on the proposed legislation and outlined their views on how to improve ESG disclosures. Among them was Mindy Lubber, CEO and President of Ceres, a non-profit organization which works with influential investors and companies to tackle the world's biggest sustainability challenges. She called for mandatory public disclosure of climate-related risks. "Climate change is the greatest economic crisis of this decade, and beyond," she said. "And its implications must be disclosed." Citing recent examples of Nike and Pepsico, who acted quickly to put a stop to concerning practices in their supply chains, she also argued that disclosure actually forces companies to manage ESG issues.
Juan Vargas, Democratic Party Representative from California, spoke of the importance of the guidance frameworks in ESG reporting: "The use of ESG information by investors wouldn't have been possible without the pioneering leadership of organizations like the Global Reporting Initiative (GRI)." He added: "Climate change is real. It's something that's impacting all of us, all of our communities… And that's why I think it's important for this information to be readily available and to be standardized."
A single global standard
A lot hinges on the way that companies understand ESG issues. Tim Mohin, Chief Executive of the GRI, developer of the world's most widely used sustainability reporting standards, said: "Climate change, human rights, ethics, diversity, environment, health and safety – these are critical issues. If they were included in the financial definition of materiality, we might not have these massive issues we're facing today."
Various frameworks exist to provide guidance, the two discussed at the hearing being the GRI and the CDP, a non-profit organization that runs the global disclosure system for investors, companies, cities, states and regions to manage their environmental impacts. Yet the lack of a legal framework serves only to create inconsistency in disclosure across different companies. Mohin added: "Just like financial disclosure, it's essential that this committee, and policymakers around the world, focus on a single global standard, because we need a common global language if we are going to unlock free trade and capital flows that increasingly depend on this information."
There was a consensus that an issue can be material regardless of whether it's financial or non-financial: "Some like to believe that sustainability risks are not real financial risks," said Lubber. "But let's be clear: risks are risks, and they need to be disclosed – whether they come from trade agreements, fluctuating commodity prices, inflation, or climate change." 
James Andrus, Investment Manager, Sustainable Investments at California Public Employees' Retirement System (CalPERS), stated that environmental disclosures are necessary to reveal how companies will be able to generate sustainable returns in the future. He argued that all investors, from private individuals to large institutions, "should have access to financial reporting disclosures that allow providers of capital to make informed decisions whether to buy, sell, or hold certain securities."
The first step towards mandatory ESG disclosure?
Poignantly, Vargas expressed his regret that "The United States is not leading on this as we should be." Given Republican control of the Senate and President Donald Trump's emphasis on deregulation, it's by no means certain that any of these draft proposals will become legislation. But in keeping with the themes of transparency and disclosure, bringing them into the open in this landmark hearing is a crucial – albeit belated – first step.
The proposed bills discussed were:
1. ESG Disclosure Simplification Act of 2019
2. Shareholder Protection Act of 2019
3. Corporate Human Rights Risk Assessment, Prevention and Mitigation Act of 2019
4. Climate Risk Disclosure Act of 2019
5. Country by Country Tax Payment Disclosure.
Reactions from the market
Evan Harvey, Global Head of Sustainability at Nasdaq, commented: "We are very pleased to see Congress take up the issue of ESG disclosure. Nasdaq has long advocated better understanding of ESG dynamics in the market, more equitable access to decision-making data, and better metrics themselves. Any emerging standard — whether voluntary or compulsory, driven by industry or government — must reckon with the disclosure burden that companies already bear and strike a balance between the burden and benefit of transparency."
The discussion was indicative of increasing regulation in ESG disclosure. In the UK, it will be a mandatory requirement for all listed companies and large asset owners to report on climate-related risks and opportunities in line with the Task Force on Climate-Related Financial Disclosures (TCFD) recommendations by 2022.
Marjella Lecourt-Alma, CEO and co-founder of Datamaran, said: "It's another milestone to see this topic being discussed in US Congress. The problem with umbrella terms like 'ESG' or 'sustainability' is that they fail to capture the overall sense of urgency. Breaking them down into separate topics, like climate risk, can create that sense of urgency. When it comes to climate we can all see it happening around us; for those outside the community, it's evident this risk is real and clearly financial. Focusing on a single topic, a sense of urgency and the short-term financial impact is the way to the hearts and wallets of mainstreet."
The hearing certainly represents a significant milestone and Datamaran will keep you updated as new regulatory developments arise.
Update: 30 July 2019
The US House of Representatives Committee on Financial Services has voted to advance the Climate Change Risk Disclosure Act of 2019, which requires public companies to disclose information on their exposure to risks associated to climate change on an annual basis. It also requires the SEC to establish quantitative and qualitative climate-related disclosure metrics and guidance, in consultation with other relevant federal agencies.
Related Posts: