Webinar: SDG 5
Ending all forms of discrimination against women and girls is not only a basic human right, but it also crucial to accelerating sustainable development. It has been proven time and again, that empowering women and girls has a multiplier effect, and helps drive up economic growth and development across the board.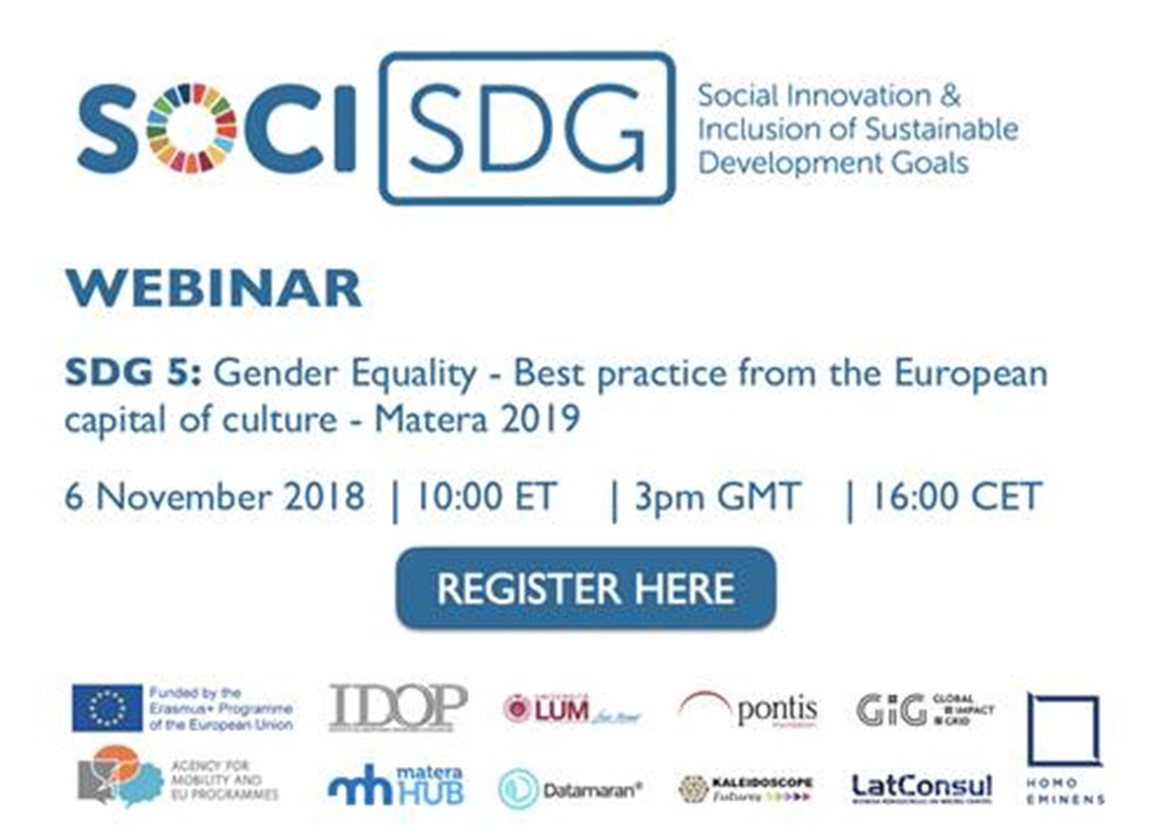 HERE YOU CAN WATCH A RECORDING OF WEBINAR SDG5 Hosted by Materahub
Gender equality and women's empowerment have advanced in recent decades. Girls' access to education has improved, the rate of child marriage declined and progress was made in the area of sexual and reproductive health and reproductive rights, including fewer maternal deaths. More girls are now in school compared to 15 years ago, and most regions have reached gender parity in primary education. Women now make up to 41 percent of paid workers outside of agriculture, compared to 35 percent in 1990.
Affording women equal rights to economic resources such as land and property are vital targets to realizing this goal. So is ensuring universal access to sexual and reproductive health. Today there are more women in public office than ever before, but encouraging women leaders will help strengthen policies and legislation for greater gender equality.
Catia Caponero, founder of the Matera women collective presented the association's activities with particular attention to the issue of violence against women, which is one of the objectives to be fought to ensure greater inclusion and integration of women in society. In fact, the data show that from January 1st to October 31st 2018 the female suicides rose to 37.6% of the total homicides committed in our country (they were 34.8% the year before), with a 79.2% of female suicides family members (80.7% in the first ten months of 2017) and 70.2% of couples' feminicides (65.2% in January-October 2017).
Vanessa Vizziello, President of the RiSvoltadi Matera association presented us topics of LGTB and gender equality. Italy is in 118th place in a ranking with 144 countries for participation and economic opportunities, while it is at 46th for political representation. Regarding the work situation, about 62% of Italian women are paid less than men and many of them do not hold managerial and leadership positions. The objective of RisVolta is precisely that of intervening on the various social groups without discrimination of any kind through a greater openness and participation of the community of Matera.