Interview with TBoxChain: a blockchain-based system to certify online reviews thanks to two key proves: Proof of location e Proof of identity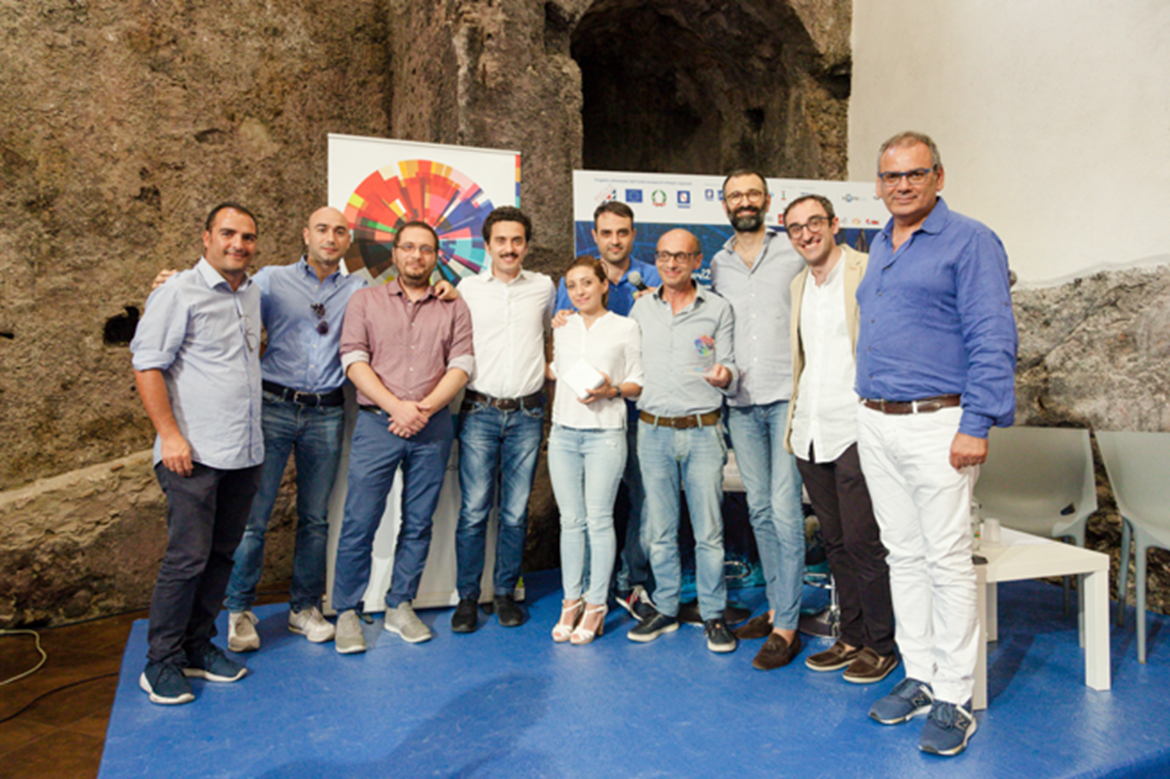 TBoxChain, a young start-up that has developed a new method to unmask false reviews of online consumers.
From the famous and ancient word of mouth we moved on to the modern reviews, that is a new way of communicating and making our experiences and opinions known to users in search of a product, a journey or simply a restaurant.
How many of you read reviews before buying? Above all, have you thought about the veracity of the reviews you read on the internet?
The operators of the sector who have decided to be visible on the web aim to make themselves known and have a good online reputation at all costs, even by adopting non-transparent systems to obtain positive reviews.
For example, let's imagine we want to spend a weekend out of town: the first thing we do is look for a structure that fits our needs; once chosen, we find that it has only positive feedback and top reviews. Well, the first thing that makes us suspect is the very high percentage of positive reviews.
"Can a structure please all the millions of visitors who have stayed?": This is what we might think. The answer could certainly be positive, but we must also deal with one of the main problems that many companies cannot find a suitable remedy: false reviews.
A problem that TBoxChain, an online review certification system structured on blockchain technology, wants to solve once and for all. With its service, the Lucanian start-up allows you to record certified reviews in an unchangeable, clear and chronologically certain way, available in an ad hoc system. To learn more and learn about the applications of this system in the food sector, we interviewed TBoxChain founders. 
Hi guys, how did the idea of creating TboxChain come about?
About 2 years ago, working on a project to promote the area, we were carefully considering the question of reputation and trust connected to a reception system. There were two questions we asked ourselves:

How can a potential tourist (temporary citizen) really know if a particular territory, with all the underlying commercial and non-profit activities, meets certain quality characteristics?

How do you know if the reviews you read online are valid, trusting those who, on the net, offer you stars and rankings at various levels?
We have begun to look for a method to enhance the review activity and try, with unassailable scientific instruments, the veracity of the same; at some point, we came across the "blockchain" enabling technology, the new internet based entirely on community-based trust.
The recent ruling (September 18, 2018) of the Court of Lecce, which sentenced an advertising agency in Lecce for the sale of false online reviews to 9 months in prison for the payment of a fine of 8 thousand euros, is the first case judicially recognized the presence of this worrying phenomenon which causes dangerous market distortions.
We, as enthusiasts of innovation and, for some years, enthusiastic supporters of the blockchain, have thought that the push of technology could help us to find the solution to the problem of false reviews, for which we thought of TBoxChain, our small trust-based revolution.
TboxChain is a technologically advanced application: in broad terms, how does it work?
We have developed a digital system for collecting, certifying and distributing online reviews based on blockchain technology.
The strengths of the system are the following:
the total traceability and immutability of information that is stored in a decentralized manner using a blockchain whose nodes can also be kept by stakeholders (eg restaurants, hotels, museums, consumer associations);
the two key tests: proof of location and proof of identity;
the creation of a community that owns and controls shared information;
the participation of people in the definition of the reputational algorithm.
From the technological point of view, TBoxChain is a system that, thanks to the use of NFC technology, can distribute a cryptographic token containing information relating to a specific geographical location.
This process can be used in very different fields such as tourism and hospitality, catering, events, smart cities and proximity marketing.
 
You are a young start-up and already award-winning. Among the many awards obtained, which is the most significant one?
Two are the most important awards we have received. The victory of the Creative Business Cup Italia, which will allow us to represent our country at the world final in Copenhagen, and the award obtained in the context of Factorymprese, organized by MIBACT, which has allowed us to validate our idea with organizations that deal with of protection and promotion of cultural heritage. In fact, unlike other platforms that collect the opinions of travelers, TBoxChain is the only one that unites restaurants, hotels and all other sites of tourist and cultural interest, in order to allow the traveler user to find all in one place all information for an immersive and trust-based travel experience. A few days ago, moreover, there was the news that Invitalia wanted to continue to believe in us by granting us also funding under the "Culture Create" Program. 
Is your project only available in Italy or even abroad?
For the very first phase we plan to position ourselves in the major Italian urban centers and in Matera, as the European Capital of Culture in 2019, but we have already foreseen the internationalization of TBoxChain. We have signed an agreement with the Tourist Cluster of the Balearic Islands, certainly the most important tourist destination in Europe, and we hope to position ourselves in Spain, the United Kingdom, Belgium and the Netherlands next year.
 How TBoxChain comes or could be used in the food industry?
One of the areas where we believe there is more interest than our application, is precisely that of catering, the final link in the agri-food supply chain.
Transparent and certified opinions can certainly contribute to enhancing quality food and the link between good food and its territory. Since Tbox is a device capable of proving the presence of someone (or even something) in a specific place and time, it could be used to certify the physical traceability of a given product, that is, to certify its movements, within a supply chain, from the field to the table. 
The world of start-ups has clearly confirmed that behind young talents lies a lot of innovation and desire to do. Do you have ambitious plans and goals for the future?
Of course, there is no future without planning. In the next three years we would like to serve the entire European market with a market share of at least 5% among hotels and restaurants. We are talking about 110,000 business users and about 3 million downloads for our app. We are already moving on this front by signing agreements with major foreign players, such as the Balearic Tourism Cluster which boasts members like the Melià hotel chain. Clearly, market share is not achieved without a good team, so we hope to expand and internationalize the TBoxChain team.
Author, Italian Food experience – 2018
https://www.italianfoodexperience.it
Related Posts: